Last updated on February 21st, 2021 at 05:36 am
Framing nailers have changed the DIY and home industry on a massive scale. It has become a tool that experts use not only for small projects, but also for professional level structures such as fencing, deck-building, subflooring, & etc.
However, we comprehend, for a beginner, opting for a framing nailer can be a baffling task, especially if he is working on a tough project that has specific requirements like exact nail sizing or nail thickness.
If your framing nailer doesn't meet precise conditions, it would become pertinent to rely on traditional methods that won't only cause repetitive stress on your arms, but also compel you to suffer pain in the shoulders.

Framing Nailers For 2X4 Boards
2X4 boards are the most common when it comes to DIY projects.
Even the professional carpenters use them for major construction work as they provide strength and stability. In reality, you can use any kind of framing nailer on them, though mostly large nail guns are preferred due to their efficiency.
Air-Powered Pneumatic Framing Nailer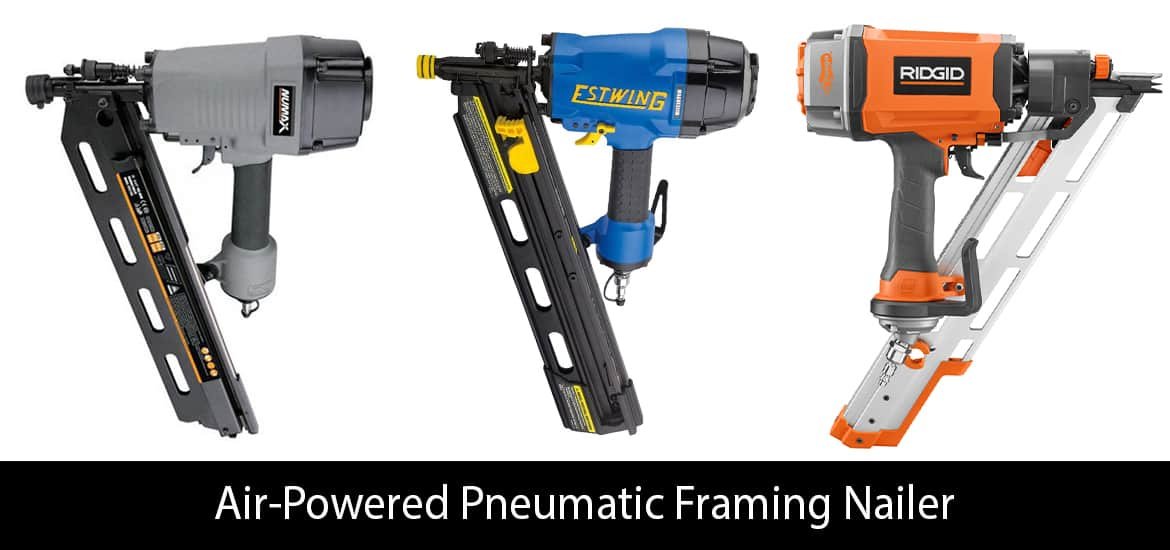 For 2X4 boards, air-powered pneumatic framing nailers should be your first choice, since they provide more power for driving nails.
Professional carpenters from all walks of life prefer them almost all the time as according to them in the simple format and DIY projects, they provide a significant amount of power that assists you in completing the entire project quickly.
Apart from this, the best thing is they are economical too compared to other framing nailers like gas-powered or battery-powered. There are lots of other benefits of this model too when it comes to 2X4 boards.
First, they are light. You won't feel any kind of stress on your arms and shoulders. For long-term projects, it is best for your comfort.
Second, providing adjustability is immensely easy. All you need is to turn the knob on your framing nailer according to your requirement.
The only downside of air-powered models is they require an air compressor and hose that can be a real pain if you aren't buying it from a credible seller or don't have a hardware store around your home.
Replacing its components won't be easy. In addition, you are limited by the length of your air hose too. Other than that, it can be a problematic tool if you are planning to use it in a residential area. It is loud when running.
Therefore, it is better to use it in distant places or particularly on the work site. If it is your first time, bear in mind, air-powered pneumatic framing nailers can come in both strap and coil types. Both of them are effective for 2X4 board projects.
Roofing Nailers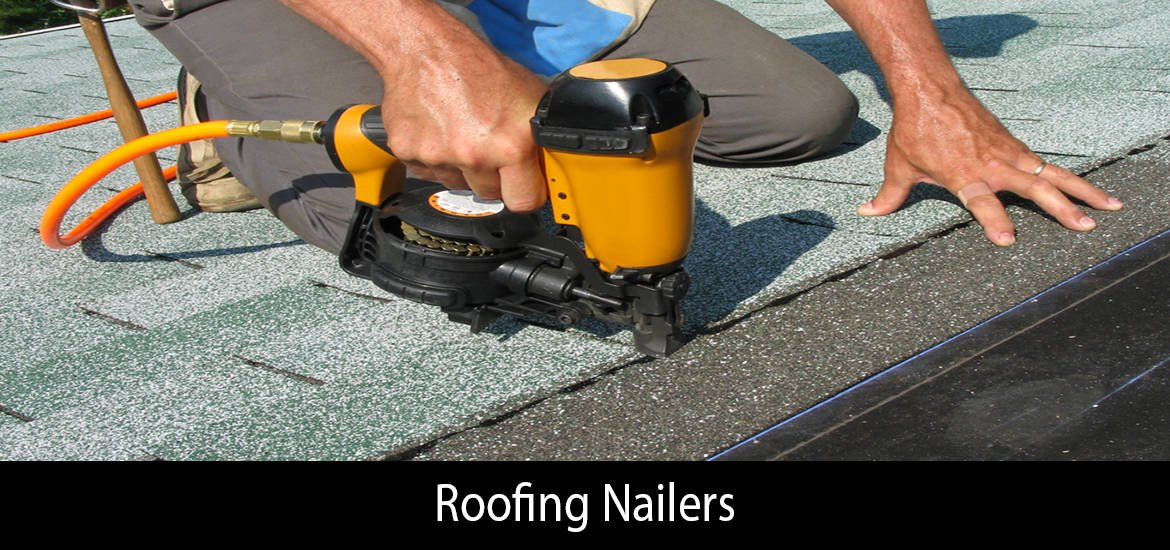 2X4 boards are usually used to install sheet material like floor underlayment. That's why you can directly ask for roofing nailers as well.
Though air-powered pneumatic framing nailers are considered best for roofing projects, some hardware stores can hand you cordless battery-based framing nailers, which can also be a great option.
Cordless batter-based framing nailers are also known as roofing nailers. They have their own specific advantages which you can't acquire through air-powered pneumatic models.
For example, both of them, of course, give a flawless performance, but you can feel a slight difference in the firing cycle.
The air-powered models fire straightaway as you pull the triggers, whereas the cordless models take a moment to spin up before firing.
In a way, this is considered to canvass the firing rate and it counts on the personal choice too. But both of these factors doesn't create any issue while working on the 2X4 boards.
In case you are specifically looking for immense power in a roofing nailer, it is better to avoid cordless models. It doesn't mean they are good for nothing.
They are indeed a great choice, but mostly carpenters choose it for small projects such as trim work, renovations, and small task. This is perhaps the only trade-off you can deal with in these models.
On the other hand, some advantages of the cordless model can make you fall in love with them also. They are considered the latest technology.
You won't deal with any loud noise issue. They are quiet and you can use them rather comfortably in the residential areas.
Finish Nailers And Brad Nailers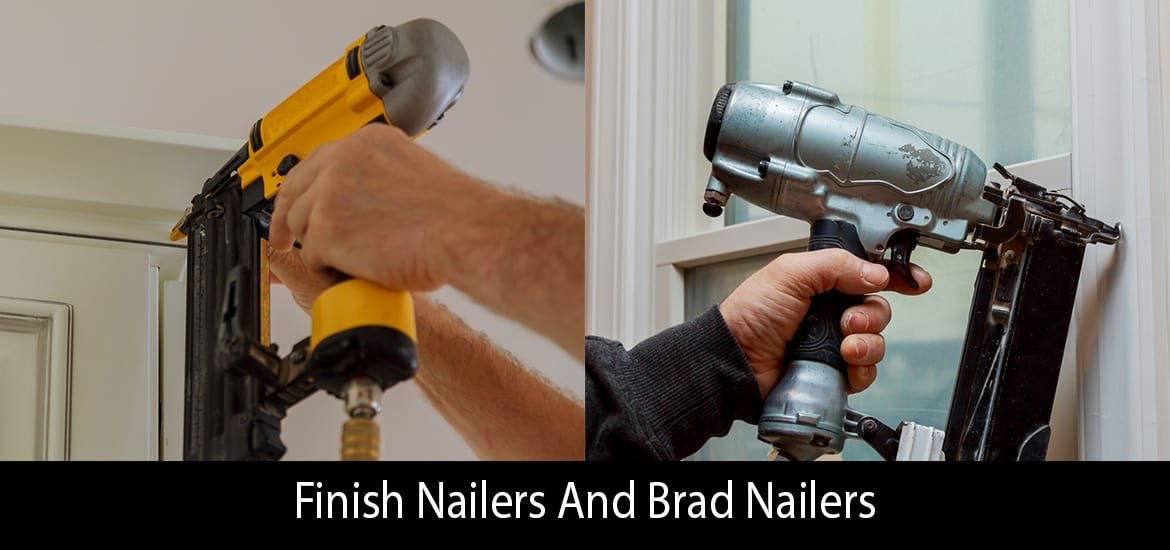 Finish Nailer and Brad Nailers are also popular choices for 2X4 boards, as both of them are designed to nail moldings. Moreover, they can assemble the boards with ease.
The only difference between both of them is the brad nailer doesn't have the same holding power as finish nailer. Apart from that, brad nailers are mostly used thinner gauge or nails. Carpenters opt for them when it comes to attaching lightweight trims.
If you are planning to go for finish nailers for 2X4 board projects, you can face two options – straight and angled. Both of them have their own specific advantages.
The angled finish nail gun can reach tight places without any hindrance. The thing which we love the most about the angled models is they usually have an extended nose too which also assist in firing nail in the exact spot in tight spaces.
On the other hand, straight finish nailers also provide great power, but they can be heavier. Besides, they are the perfect choice for those who are looking for the economic model.
If you are still baffled regarding which nailer you should buy for 2X4 board projects, get the angled model for heavy construction work.
For small, lightweight projects, you can count on straight models. They are affordable and fire thinner 16 gauge nails into the woodwork.
Concluding Thoughts
On the whole, it would be correct to say that you can use almost all kinds of framing nailers for 2×4 boards. The only things you need to look for are firing capacity, accuracy, size of the nail gun and affordability.
All of these factors matter and canvassing all of them in detail can help you in reaping the benefits of your machine for years to come.